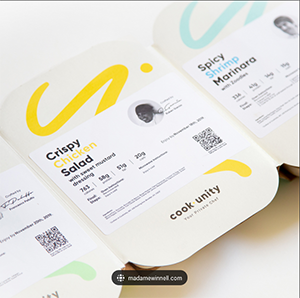 About CookUnity
CookUnity is a solid choice for any foodie who desires elite chef-curated meals delivered to their home. It's a virtual restaurant experience with a broad menu that provides detailed nutritional and ingredient information.
No prep needed
Award-winning chef-designed meals
More delivery day options
Cookunity At A Glance
Best Match For: Busy people looking to eat healthy meals made with wholesome ingredients from local farms, cooked by skilled chefs.
Commitment Level: Weekly subscription
Availability: Southern California, Southern Nevada, Maine, Vermont, Massachusetts, New Hampshire, New York, Pennsylvania, Maryland, Virginia, North Carolina, South Carolina, Rhode Island, New Jersey, Delaware, Connecticut, and parts of Kentucky, Ohio, and West Virginia.
Value: $10.49-$13.49/serving; Free delivery
Type: Fully prepared fresh meals (heat and eat)
How Cookunity Works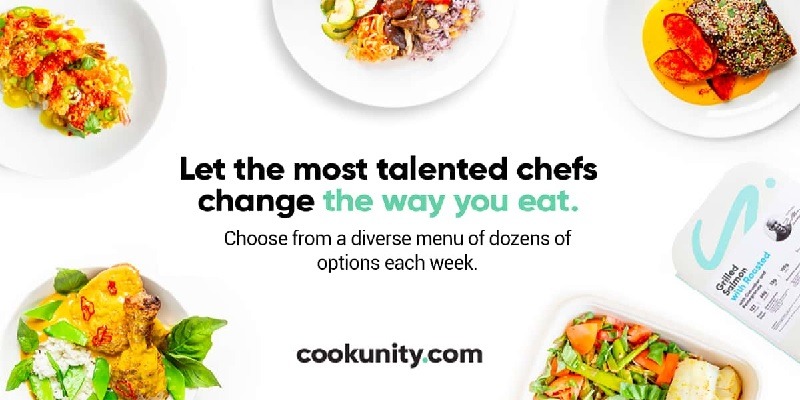 According to their website, the company is the first service to connect regular people to private chefs. Their team of over 50 chefs works in top restaurants in New York, and some of them are Michelin starred. These chefs prepare healthy meals with wholesome ingredients so you can save time and care for your body. Their food is non-GMO and made from scratch, and all the meat is humanely raised.
When you create an account, you can browse the online menu and select how many meals you want each week. Every menu posts up to two weeks in advance so you can plan and pick dishes accordingly. As you browse, you can find nutrition facts and other information about every meal.
The system is also set to cater to different subscription preferences. The preferences you can alter include:
delivery day

delivery time

taste preferences
Once you set your preferences, you'll see suggestions for items to try every week. As you continue to eat and rate meals, the algorithm will suggest options that you're bound to enjoy. If you don't want the suggestions, you can easily choose your dishes yourself.
You can manage your subscription from the CookUnity app, the website, or by calling customer service. You have until 5:00 PM three days before your delivery to skip or change your meals for the week or reschedule the food delivery day. The chefs create the meals to remain fresh and flavorful for up to seven days in the fridge.
Additionally, all customers can access the CookUnity nutrition team. If you want to talk through your health journey with someone, send a message to the team and receive expert advice.
What You Can Expect From Your Meal
You receive your food in a box at your door on your delivery day. The box is made of kraft paper, and it will contain gel packs, insulation, an insulated bag, and meal trays.
The meals come individually sealed with modified atmosphere packaging to keep them fresh. 
Each item has a label that tells you the expiration date, the nutritional information, and the heating directions. CookUnity recommends that you use the oven to heat your meals when possible.
One special perk of this food delivery service is that each order comes with plating instructions. By plating the food as suggested, you can feel as though your living room is a restaurant.
CookUnity meals are never frozen. If you want more than dinner, customers can also order drinks, pantry items, breakfast, and appetizers.
Make sure to rate and review your food after you eat it to send feedback to the chefs. Lastly, you can pause your subscription for up to eight weeks if you need a break.